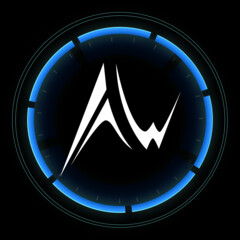 Alex Wong
Digital Artist | 3D Modeler | 3D Animator
London, Canada
Summary
Experienced in the field of 3D modeling, digital drawing, and animation for over 5 years.
Specialize in Digital Art, 3D Modeling, and 3D Animation.
Initially self-taught in using 3D and graphic design software. Worked in team-based projects and managed the role of agile and arranged team meetings.
Skills
Concept Art
Digital Painting
3D Animation
3D Modeling
Digital Sculpting
Hard Surface Modeling
Lighting
Low-poly Modeling
Rigging
Texturing
UV Mapping
Character Animation
Retopology
Drawing
High-poly Modeling
Vehicle Modeling
Texture Baking
Software proficiency
Productions
Mobile Game

Top Jockey

Year

2020

Role

3D Game Artist

Company

Bad Jump Games

Mobile Game

Turf Dynasty

Year

2019

Role

3D Game Artist

Company

Bad Jump Games

Mobile Game

Catch Driver

Year

2018

Role

3D Game Artist

Company

Bad Jump Games

Mobile Game

Off and Pacing

Year

2017

Role

3D Game Artist

Company

Bad Jump Games
Experience
3D Game Artist at Bad Jump Games

Canada

3D Designer at Reactr

London, Canada

September 2018 - April 2019

Working for Reactr on a project for MDDT (Movement Disorders Diagnostic Technologies)

http://mddtinc.ca/

My task was to create a textured 3D human model that will be used in a custom built web platform. Using this platform, we hope to be able to capture the movements of the patients and import that movement data into the platform. The human model will follow the same movement, allowing better visualization comparison of the data from previous captured data for the patient.

Graphic Design - Freelance at Nippising University Student Union

North Bay, Canada

Created a variety of different graphic illustrations from, Logos for frosh week, banners, cover book art and the discount student card

3D Animator at Reactr

London, Canada

Worked for Reactr on a project for Praktik. Tasked to create animations from a pre-made rigged and modeled human dummy for an educational app called Praktik.

Praktik is an interactive, rich media digital learning tool created for college students in Nursing and Health Sciences programs. A series of modules will provide interactive content complementary to the subjects being taught in classes, as a means of supplementing the practical learning components of the curriculum.